Interview with RaFFaela
What is exciting about the job as an SAP consultant? What does the day-to-day work look like? Does the job also have its disadvantages and what kind of skills do you have to bring with you? I talked about this with my colleague Raffaela, who currently works for us as a Soultion Architect and was previously an SAP Consultant in Presales for a long time.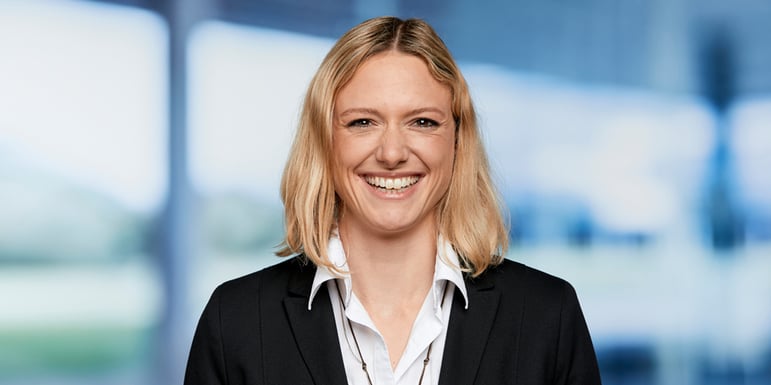 Jochen: Raffaela, before we go deeper, tell us who you are and what your current position is.
Raffaela: Who am I? A fun-loving, inquisitive, ambitious and sporty woman with many dreams, ideas and goals. I always try to develop, improve and learn new subjects. At All for One, I worked in SAP presales for quite some time. For the last six months I have been working as a Solution Architect. Before that, I was an SAP Senior Logistics Consultant at another employer and worked on projects throughout Germany and Europe.
Jochen: You've been involved in IT and consulting for many years. What do you actually like about it?
Raffaela: The constantly changing conditions are definitely exciting about SAP consulting. Every few months or weeks there is a new project - you start from scratch again, find yourself in a new project team, with new colleagues, new key users, new processes, new conditions and new challenges.
The IT world never stands still. As a result, you always learn something new - also about yourself.
Jochen: Surely you also learn something about consultant clichés. Do you know a good consultant joke?
Raffaela: A good consultant joke? Is there such a thing? I mainly know sayings like "Do you have half a day off again today?" when a colleague leaves the office at 5 pm.
Jochen: The fact that consultants don't necessarily have the classic "9 to 5" job probably surprises few people. What is your recipe to make the job taste good anyway?
Raffaela: It is important not to put your own needs completely aside for a client or a project. If you give up everything that is important to you, not only do you suffer, but sooner or later the quality of the project suffers as well. In this case, there are no winners. Of course, especially with a go-live or an intensive workshop, there are days when you have to work much harder and your hobbies have to take a back seat at short notice. But this should not become a habit.
Jochen: What else do you have to bring along to be successful?
Raffaela: As a consultant, you should have a good dose of self-confidence in addition to the necessary expertise - and also the courage to say "no" to your counterpart. Even in a project, not everything always runs smoothly. And it is precisely in these situations that it helps to have a thick skin. Being attentive, being able to "read between the lines" and being able to read and interpret body language, gestures and facial expressions also make a good consultant. In short: knowledge of human nature.
Jochen: Does the way All for One works differ from other consulting companies?
Raffaela: Not fundamentally, I would say, but there are a few differences - for example in terms of project methodology. For example, unlike other consultancies, we can draw on a business process library. This means that I am not forced to create data in the system myself from the beginning in order to be able to test and train processes. This saves a lot of time. However, with All for One there is sometimes more need for coordination with regard to the individual concept phases.
Jochen: How important is freedom and development to you and how does the All for One Group support you in this?
Raffaela: Freedom is essential in my job. Freedom makes you creative - also when finding solutions for complex processes. The same applies to further development: there are currently many projects in the SAP S/4HANA environment. Here, I have the necessary freedom to familiarise myself with the new processes, the new Fiori apps, etc. This also pays off in terms of quality. Ultimately, this also pays off in terms of quality in the project and in presales. Only if I am convinced of the quality I can also convince and inspire the customer. I am supported in this by my team leader and my division manager as well as by my colleagues. If I myself identify gaps in knowledge or a need for training, I receive full support. If I need a short breather after exhausting weeks in presales, that's no problem either ;-)
Jochen: What does "home" mean to you and does the All for One feel like a piece of home?
Raffaela: For me, "home" means above all feeling good. This includes a great team, a team leader who encourages and challenges, an all-round pleasant working atmosphere and, of course, one or two benefits. It's worth a lot to come into the office after a long business trip or journey and to be able to reach into the fruit basket for a healthy breakfast. And there is nothing better than the certainty that you will not be left out in the cold when you have a problem, but that you will always get support from helpful colleagues.
VACANCIES FOR SAP CONSULTANTS
You can find all job offers of the All for One Group for SAP Consultants here >

You want to know more about the job as an SAP consultant? Click here >