Who actually ensures that employees in the HR environment are allowed to deal less with fat stacks of paper and more with colleagues and clever processes? My colleague Julius, for example. He works at Empleox, a subsidiary of the All for One Group, which is fully specialised in the field of employee experience. I talked to him about his vocation as a Senior Human Resources Consultant.

Jochen: Hi Julius, before we dive deeper into the topic, tell us very briefly about yourself. Who are you and what is your current position with us?

Julius: Sure, I'd love to! I was born in Munich, started at Empleox in 2017 as a trainee in SuccessFactors Consulting and am now a senior consultant in Talent Management.


---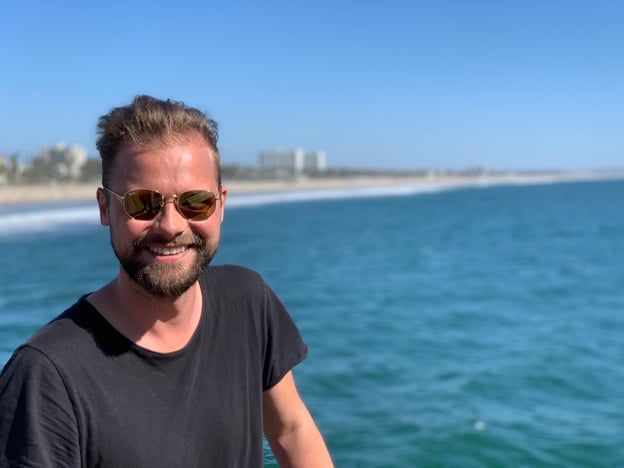 Julius | Senior Consultant in Talent Management
---
Jochen: What does your everyday life as a counsellor look like?

Julius: Everyday life - that doesn't really exist (laughs). Above all, my work "everyday" cannot be planned, but that's exactly why I have so much fun in my job. For example, at the beginning of the year I completed a project where we redefined the performance evaluation process last year. When it was clear how the process should work in the future, we implemented it on the system side. After we replaced the old process, the client is now completely paperless.

Jochen: Sounds good for now. And how do the customers like it?

Julius: The feedback is great! The people in charge can now take care of important issues and are not constantly busy with manual work. In addition, the employees and managers are much quicker in the documentation and thus have more time to conduct a real dialogue.

Jochen: And by the way, the zero-paper strategy is also a good idea for the environmental balance ;-)

Julius: That's right. But our focus was primarily on streamlined, digital processes.
Digitisation in the HR environment is gaining in importance
Jochen: It's clear that you're passionate about your subject. Was it always clear to you that it would be something in the direction of IT consulting?

Julius: No, not at all. I never really wanted to work in IT, nor did I want to become a consultant. Funnily enough, I ended up here via many detours, but I don't regret it one bit.

Jochen: What was your original plan?

Julius: I studied psychology and actually wanted to work in an HR department (organisational and/or human resources development) - partly due to my internships and working student activities during my studies. However, I ended up in IT at Empleox through the topic of HR and an exciting job advertisement.

Jochen: What specifically fascinates you about SAP consulting and specifically about HR?

Julius: I can no longer imagine HR without IT. I think that HR in particular has only really taken off in digitalisation in the last one or two years.
---
It is super exciting to witness how this transformation is carried out. As an SAP consultant, I can not only provide the impetus, but am also involved from the (re)definition of the process to a fully operational system.

---
Jochen: From your point of view, what is the recipe for success to get off to a successful start as an SAP consultant in the field of talent management?

Julius: I think the most important thing is to have curiosity and to keep it. The cloud systems are constantly updated and the curiosity to understand these improvements and also to bring them closer to customers is a big success factor. Of course, it is also enormously helpful to understand HR processes and ideally already have experience in this area.

Jochen: What about technical skills in e.g. HTML or XML?

Julius: In my opinion, mastering the technique perfectly is not that crucial. You can learn it very well. The prerequisite, of course, is that you have an affinity for IT.

Jochen: Speaking of bringing something to the table: What does Empleox bring to the table as an employer?
Empleox as an employer
Empleox as an employer
Julius: I think one of the most important aspects is the collegial cooperation. It can always be stressful, but with the support I get, everything is manageable. We all stand up for each other and support each other - even when things don't go so well. It is simply fun to work in this atmosphere!

Jochen: So it's always fun at work ... sounds almost too good to be true. Is there nothing that bothers you?

Julius: I can't say what specifically bothers me. What can be a bit challenging sometimes are stressed customers. But I think we all have stress or a bad day.

Jochen: You joined us in 2017 directly after graduating and have since become a senior consultant. Looking at your career, you have continuously taken on more responsibility. How did that come about?

Julius: I am in constant exchange with my manager and we discuss further development frequently. Under the motto "Strengthen strengths", I could always move in the direction where my talents lie. This has enabled me to continuously develop myself, especially in the face of new challenges in daily business or new tasks, as well as in general through our OneAcademy.

Jochen: So it never gets boring?

Julius: That's exactly how it is!

Jochen: As an employer, we are committed to the value "We are One". This is very much about cohesion and trust. How do you define "We are One"?

Julius: My experience is that when a problem needs to be solved, all colleagues are willing to help. It doesn't matter which team, which country or which market unit they are in. We have so much know-how at All For One and everyone is willing to share it!

Jochen: Julius, thank you for the exciting insights!
Vacancies for IT & HR Enthusiasts